Ready for a Marketing Coach?
Get unstuck | Fast track your success
It's challenging to be a small business owner with little marketing support. That's why we have a special marketing coaching program for small business owners and solopreneurs like you.
With your marketing coach, you will learn which marketing activities to focus on first and confidently build your business brand in reasonable increments. This will help eliminate that state of marketing overwhelm that many business owners feel.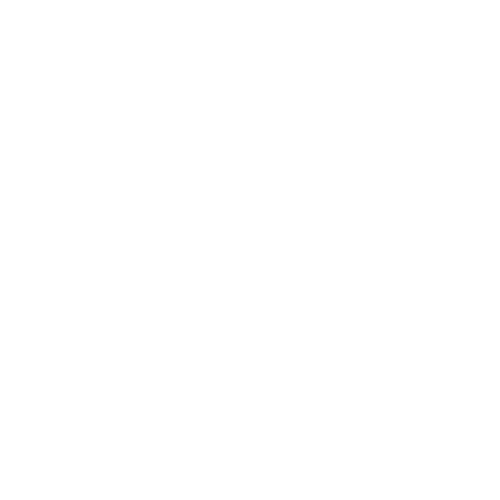 Coaching provides:
Expert advice,

Highly focused attention, and

Motivation to take action.
"If you do what you've always done, you'll get what you've always gotten."
– Tony Robbins
Why marketing coaching?
​
It's all about your time. Consider your return on the time invested (ROTI) with other avenues for figuring out your marketing. You could go to a multi-day conference, attend webinars, read books, listen to podcasts or watch videos online. But the problem with these is usually a poor return on your time invested.
It's like joining a gym to get in shape fast. You could work out on your own at the gym and maybe hit a few classes and eventually you might accomplish your fitness goals. But if you work with a personal trainer who is focused on you and your particular needs, you will accomplish your goals much faster.
Don't get us wrong. If you have the time for a lot of DIY marketing education, go for it. But keep in mind the hidden time involved with accessing and then adapting to your business whatever you learn.
Perhaps your time is better spent working on your business with an experienced marketing coach. Someone who actually practices marketing every day with clients. Not someone caught up in writing marketing books and traveling extensively for speaking engagements. You deserve a focused marketing coach.
Many of our clients opt out of expensive conferences and mind-numbing webinars in order to free up their time and resources for marketing coaching instead.
Coaching based on your schedule
Your marketing coaching sessions can be scheduled on days and times that are optimal for you. And these days and times can change to accommodate your vacations and business travel.
What is a coaching session like?
​​
Each session is a virtual session. You will connect via a tablet or computer so we can share our screens when working together.

Sessions are 90 minutes, 3-4 times a month, depending on your preference.

We'll discuss marketing priorities, challenges and solutions.

We'll work together to accomplish actual tasks and prioritize your upcoming marketing and branding tasks.

You will learn new ways of working, managing your time and tracking your marketing activities.

In between sessions, you'll receive reminders and motivators.
How to get started and cost
Because successful coaching dynamics are partly a function of "chemistry", we offer you a sample coaching session for free to get to know each other. We only offer a few introductory sessions a month, but if you want to give it a whirl, contact us and we'll get things rolling. If you like your session, we'll co-design your coaching plan. Note: We require a 4-month commitment. Coaching starts at $700 per month, payable by credit card or PayPal.
Is coaching a good fit for you?
Still not sure? Ask yourself these questions:
Are you time sensitive and want to get right down to business?

Do you like to learn how to do certain things for yourself, so you are not a slave to always outsourcing?

Do you benefit from talking through ideas?

Can you make decisions and not second guess yourself most of the time?

Are you realistic about investing money in a coach for at least 6 months?

Are you open to doing things differently in your marketing?
If you answered "yes" to three or more of the above questions, then you are probably a good fit for coaching. But you'll never really know if you don't try!
Top 3 reasons clients opt for marketing coaching
You need to focus your marketing activities to overcome that feeling of marketing overwhelm.

You need help staying motivated and feeling confident.

You need someone to hold you accountable for taking action so you can realize your goals.
Who will be my marketing coach?
Claire Eby, MBA is our chief coach and consultant. Claire cares about you becoming the best marketer you can be because let's face it, there's a lot of noise and competition in the marketplace.
Claire's background includes 10+ years as a successful business owner and marketing consultant. She has taught marketing to college students. And Claire has numerous certifications and training in search engine optimization, facilitation, buyer persona development, business agility, website building and management, website content development, social media content creation, thought leadership marketing and brand building.
Prior to launching Brandmentoring.com in 2007, Claire was a Chief Marketing Officer, Marketing Director and an advertising agency executive. She has worked with hundreds of clients in many industries including banking, consultants, nonprofits, professional services, recreation and leisure, technology and various manufacturers.
On a personal note, Claire is also a highly sensitive person. If you are also highly sensitive or an empath, don't be afraid, Claire will understand your unique personal needs.

What are the cool things I will learn?
Coaching can open you up to so many new things. With marketing coaching, everything you learn will be seamlessly adapted to your business situation. This will accelerate your learning curve.
Time Management Skills
Often one of the first things we work on is overcoming marketing overwhelm—that dreaded feeling of having too much to do.
To focus your attention, we'll teach you a few time management tips and systems. Many clients like using a Kanban board, a physical or digital board used to visually keep track of your marketing ideas and tasks. But since there's no one size fits all technique, we'll experiment and find the one that works best for you.
Mission, Vision, Purpose
Ever wonder how to nail down those mission, vision and purpose statements? They can be elusive. And following a template online does not always yield a quality product.
Often these statements require some iterative development, so we work with you on these when and if you need them. These statements become more important as you write website copy, hire employees and pitch investors.
Branding Techniques
Your brand is an asset and is multi-faceted. From name and visual identity to personality, tone of voice and customer experience. But often there are gaps in clients' brand savviness, and we'll identify the priority brand items to fix.
Common brand topics include:
Logo development and brand standards,

Tagline types, writing and usage,
Brand personality based on a brand archetype,

Writing a strong "About Us" copy,

Brand personality,

Branded customer experiences,

Brand promise and

Keywords and hashtags related to your brand.
Marketing Planning & Execution
While your brand is really a business asset, your marketing is a set of activities. The problem most business owners face with marketing is that they are simply doing too much and therefore diluting their resources and impact.
Marketing topics we coach around include:
Developing a practical plan that's designed around your goals,

Writing rank-friendly copy for your website,

Social media posts that get/keep you on the radar,

Designing landing pages and related promotion,

Improving your website content, image and visitor experience and

Blogging about things that matter.
​